Brakpan, Gauteng
It is big, it is beautiful and it is full of fun and excitement…Carnival City Casino is for those that enjoy a gaming destination that offers you only the best of everything. There is something here for everyone, no matter what your favourite game is you are almost guaranteed to find it here.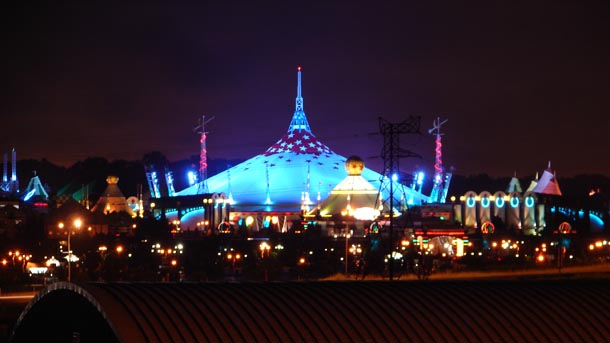 Table games offer you over 60 high-tech games which include Magic Poker, American Roulette, Blackjack, Perfect Pairs Blackjack and Baccarat. Bets range from between R5 to R500, but games such as American Roulette have a maximum of R100 and Blackjack Tables start with a minimum bet of R25.00.
Slot games, there truly is an abundance of games here. There are over 1 750 slot games to choose from here which will include your video poker games, electronic Roulette and Video Machines. These slot games are permanently upgraded and changed to keep this area new, exciting and invigoration. Promotions here are also always on the go, so no matter when you visit Carnival City Casino, you will definitely be able to partake in something that will increase you entertainment budget.
Over and above the casino there is just plenty of entertainment for the whole family here.
The Lazer Zone is a dark hazy maze that's ambiance is enhanced my smoke machines where each participant wears a special vest that monitors shots received from a phaser gun. Here you run in the darkened maze that uses UV lights and UV wall Paint and test your sniper skills as you try and eliminate your opponents.
SterKinekor brings you all the latest movies, so if mom and dad want to go and see a movie that is not appropriate for children, then The Magic Company has the perfect entertainment to keep children entertained. Ring One has a Magic Jungle Circus Tent which is a crèche for ages of between3 and 12. Ring two offers a 12 Cosmic Ten Pen Bowling alley for the older children plus Ring Three have all the interactive computer and simulation games that any youngster could ever wish for.
Go-kart racing, carousel rides, train rides and elephant rides are also available in the outdoor pocket park.
The Carnival Club Hotel décor is stylish and low key and is conducive to those who wish to relax away from the hubbub of the casino world. The Carnival Club has a personal and private appeal for guests, from the beautifully designed rooms and reception areas to the magnificent pool deck. The tranquil settings and superb service allow for guests to enjoy time off from the Casino and entertainment facilities.
Accommodation
Carnival Club Hotel – This 4-star Carnival Club Hotel provides guests with a choice of 105 stylish and relaxed, smoking and non-smoking rooms. There is a private swimming pool and magnificent deck area where guests are served drinks, as well as a lounge, business centre and an a la carte in-house restaurant. Breakfast is served at the in-house restaurant each morning, accompanied by the sounds of a live concert pianist. A room service menu is available to residents 24/7. Excellent service and a desire to fulfil your every need can be expected from the staff at the Carnival Club Hotel. Should you require a little more pampering, treat yourself to the fabulous Carnival Beauty Clinic on the hotel grounds.
Telephone: +27 11 898 7111
Fax: +27 11 898 7474
Road Lodge Carnival City This 1-star Road Lodge Carnival City offers great value-for-money, convenience and ample accommodation with 92 rooms. Each guest room is carpeted, air-conditioned and comes equipped with a TV, radio stations, a work desk, en-suite bathroom and more. Guests can enjoy a light breakfast each morning, 24-hour vending machines, secure parking and a 24-hour reception area. Wireless internet connectivity is also available in all of the commercial areas
Telephone: +27 11 915 5800
Fax: +27 11 915 2198
Directions
Follow the R21 (Boksburg) to join the N12 (Witbank) to your left. Go straight until you see the Snake road off ramp to your left. Turn right (south) into Snake road, which ultimately becomes Heidelberg road R23. Go straight until you see Carnival City on your right hand side (just across the N17 toll road). Proceed until you reach Elsburg road R554. Turn right into Elsburg road. At the next set of robots turn right into the Carnival City entrance.
Physical Address
Address: Corner Century and Elsburg Road, Brakpan, 1540, Gauteng
Tel: +27 11 898 7000
Fax: +27 11 898 7024
e-mail: carnivalcity@za.suninternational.com
GPS Co-ordinates:- E 28° 18′ 50.4″ S 26° 15′ 36.2406″
Private Bag X777,
Brakpan,
1540