Sun City – North West Province
Fun in the Sun, casinos, four outstanding hotels, the Lost City Golf Course and the Gary Player Golf Course plus the Valley of Waves all awaits you here at Sun City Resort. This resort is situated in South Africa's North Western Province bushvelt where the rolling hills of the Pilensberg mountains surrounds you and provides you with beautiful, serene and tranquil views.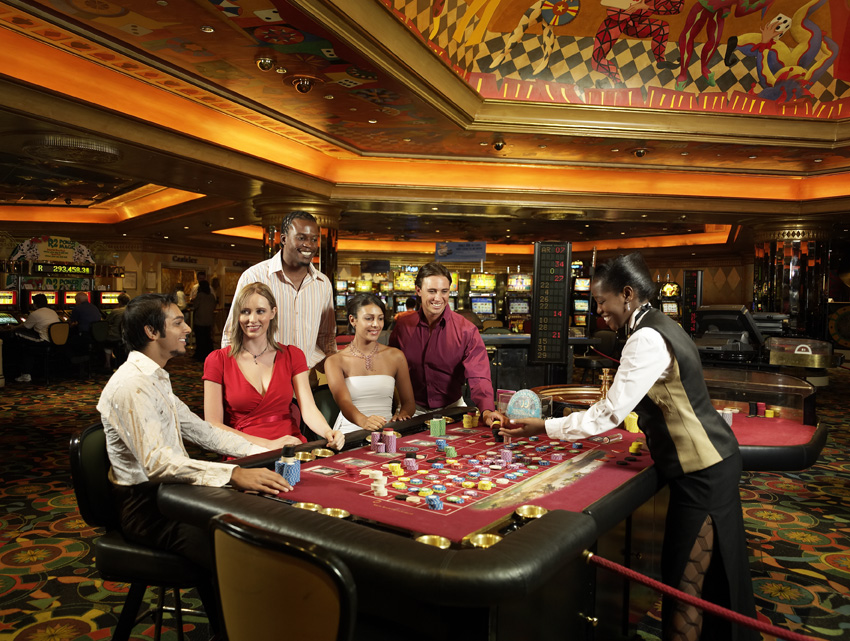 The Superbowl bring you live entertainment while the two golf courses will satisfy even the most discerning golfer. The Valley of Waves brings you a true beach experience with a 1.8m wave every 90 seconds and Game Trackers offer you Quad Bikes, Clay Pigeon Shooting, Archery, Urban Combat Paintballl, Fire Walking, Interactive Drumming Sessions and Interactive Gumboot Dancing Sessions. There is also Horse Riding, Kwena Gardens Crocodile Sanctuary, The Villiage People Cultural Experince Arts and Crafts Centre, Butterfly Sanctuary, Segway Safari and Zip Slide which is an extreme adventure slide. There is also the Maze of the Lost City which covers an area of 2 420m2, but if you are looking for something a little more relaxing or rejuvenating then there is always the Gary Player Spa that will see to all those needs.
The casino is situated in The Sun City Hotel and here you will find the casino is open 365 days a year from 11h00 on weekends and 13h00 on weekdays. Here you will find a myriad of slot machines and video poker machines and that will keep you entertained for days on end. Table games include games such as Progressive Let It Ride, Let It Ride Poker, Punto Banco, Baccarat, Blackjack (Progressive and Normal games), Craps and American Roulette.
This casino offers a smoking and non-smoking casino and a very well appointed and luxurious Slots Privé where higher denomination reel machines and video poker machines are found. Slots Privé is open 24 hours a day, 7 days a week, 365 days a year.
Accommodation is offered at The Cabanas, The Sun City Hotel, Cascades or the Palace of the Lost City. Each hotels decor has been specifically chosen to enhance your stay here and between the hotels you can choose from opulent grandeur, sophisticated upmarket splendour to family accommodation that offers you a true home from home experience.
Wedding, conferences, events and product launches can all be held here at one of the many events venues here. From themed venues to formal venues to informal venues are all held here and anything between 8 guest/delegates to 700 guests/delegates can be accommodated.
Children have ahost of entertainment specifically designed for them. The Kamp Kwena Crèche looks after children up to the age of 12, while the Magic Club brings Arcade, video and interactive games to the older children. There is also Waterworld, Stimela Train Rides and the Kamp Kwena Fort that offers a fun-filled Children's programme for ages 4-12.
Palace of the Lost City
The Palace of the Lost City in South Africa is undoubtedly one of the world's most unique and imaginatively decorated hotels. Within The Palace of the Lost City complex, a fairytale palace awaits you, built with passion and dedication. The interior of The Palace features beautiful mosaics and frescoes as well as hand-painted ceilings, all paying tribute to the art and nature of South Africa. A trip to South Africa would not be complete without a visit to the Palace of the Lost City.
Cascades Hotel
The Cascades Hotel in Suncity, South Africa is named for the tumbling waters flowing through lush tropical forest in which it is set and it is home to beautiful tropical birds. The Cascades Hotel is the grand old lady of Suncity and is the epitome of timeless elegance, sophistication and understated luxury. All rooms face the tropical splendour of the gardens, which offer visitors seclusion and escape from the hustle and bustle of the rest of Suncity as well as a perfect setting to relax and let the holiday spirit take over.
The Suncity Hotel
The Suncity Hotel in South Africa was the first of the four hotels that now feature at the Suncity resort complex. Abuzz with activity at any time of day, this hotel offers pure excitement and razzle-dazzle with its world-class restaurants, casinos and entertainment centre.
The Cabanas
The Cabanas Hotel at Suncity has a refreshing laid-back atmosphere, which is the immediate impression guests receive upon welcome. The Suncity Cabanas Hotel opens onto lush gardens leading down to the Suncity Lake, which is a watersport playground for visitors of all ages. The Cabanas are a perfect setting and hotel for families travelling to South Africa and wishing to stay at Suncity.
Directions
From:O.R. Tambo International Airport (160km @ 2 hr)
Head south, 650m.
Take the 2nd right, 350m.
Take the ramp to Albertina Sisulu Fwy/R21, 220m.
Keep left at the fork to continue toward Albertina Sisulu Fwy/R21 and merge onto Albertina Sisulu Fwy/R21, 600m.
Take the exit onto R21, 36.2km.
Take exit 134 to merge onto Danie Joubert Fwy/N1 toward Polokwane Partial toll road, 22.5km.
Slight left at Platinum Hwy/N4 (signs for Rustenburg), 63.7km.
Take the exit toward R556, 550m.
Turn right at R556 (signs for Bapong), 79.9km.
Turn right Entering toll zone in 3km, 4.1km.
Turn right Leaving toll zone in 2.7km.
Go through 2 roundabouts, 3.2km.
Physical Address
Sun City Resort North West Province
0316
South Africa
Sun City Resort
(014) 557-1000
+27 14 557 1000
Fax: +27 11 780 2442
The Palace of The Lost City
(014) 557-3111
+27 14 557-3111
The Cascades
(014) 557-3447
+27 14 557-3447
Sun City Hotel
(014) 557-4210
+27 14 557-4210
Sun City Cabanas
(014) 557-1885
+27 14 557-1885
GPS Co- Ordinates: E 27° 5′ 58.8012″ | S 25° 20′ 54.9666