Suncoast Casino & Entertainment World – Durban, Kwazulu-Natal
Durbans Platinum Mile is where you will find the Suncoast Casino and Entertainment World where the beaches are white, the sky's are blue and where tropical weather is experienced all year round.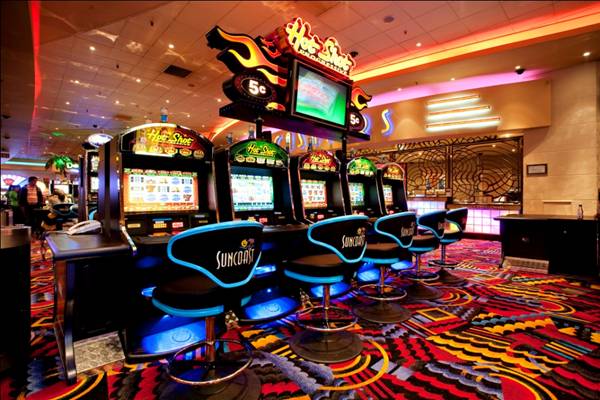 The Suncoast Towers offers you 37 luxurious rooms all with splendid Indian Ocean views. Here you will find Junior Suites, Wheelchair Suites, Penthouse Suites, Premier Suites and Deluxe suites which all come in smoking and non-smoking. The Sun Square has 128 contemporary rooms and this hotel is hip and happening right now and is designed for the more cosmopolitan visitor.
The casino here is 7000sq/m and has approximately 1 450 slot machines to keep the slot enthusiast entertained but if you are more of a Blackjack, American Roulette or Poker enthusiast, then there is definitely no shortage of these games here either as there 56 tables offered here.
Conferences and events can all be held here as the Suncoast Casino as there are three different venues that can be chosen from The Colony Room can accommodate anything from 120 to 170 people. The Delano Room 250 to 400 people and the Supernova Theatre, anything up to 490 guests.
Cinecentre features all your latest movies which is brought to you with state of the art sound and projection technology, while the Magic Company brings the young and not so young a fantastic selection of video, interactive and arcade games and the crèche will look after children between the ages of 3 and 10.
DNA will provide you with fashion items for both men and woman plus beach gear and novelty t-shits, while Cafe Vacco Matta, Cape Town Fish Market, Centre Court, Circus Circus, Cosmic Candy, Havanna Grill and Wine Bar, John Dory's, KFC, Mimmos, Mozart's Ice Cream Parlour, Milky Lane, Mugg and Bean, Nando's, News Cafe, Silverani's, Spur, Steers, Wimpy, Debonairs and Kai Thai Restaurant will provide you with all your meals.
Directions
From the N3
Take all signs to 'Beaches'. Once you reach the beachfront, take all signs to North Coast/Battery Beach & SUNCOAST.
From the North Coast / N4
Take the off-ramp to Blue Lagoon, and then follow all signs to Battery Beach/SUNCOAST Boulevard/SUNCOAST.
From the South
Take the off-ramp to the Victoria Embankment. Follow this road until you reach the signs to the North Coast. Turn left into Stanger Street until you reach the exit to Argyle Road. Turn right and follow signs to SUNCOAST Boulevard.
Physical Address
Suncoast Boulevard Marine Parade,
Durban,
KwaZulu-Natal
Telephone: Fax:
Call Centre 031 328 3000 or 031 328 3001
e-mail: suncoast.events@tsogosun.com
GPS Co=ordinates: 29 49′ 56.46″ S | 31 01′ 56.06″ E