Tusk Rio Casino – Klerksdorp, North West Province
Tusk Rio Casino is one of the most exciting projects not only for the Klerksdorp region and citizens, but also for the Tusk group. Here you will find a hub of excitement and entertainment for the whole family as the concept is based on the exotic Rio carnival in Brazil where pulsating rhythms and eye-catching colours are but just a few of the many splendours to enjoy.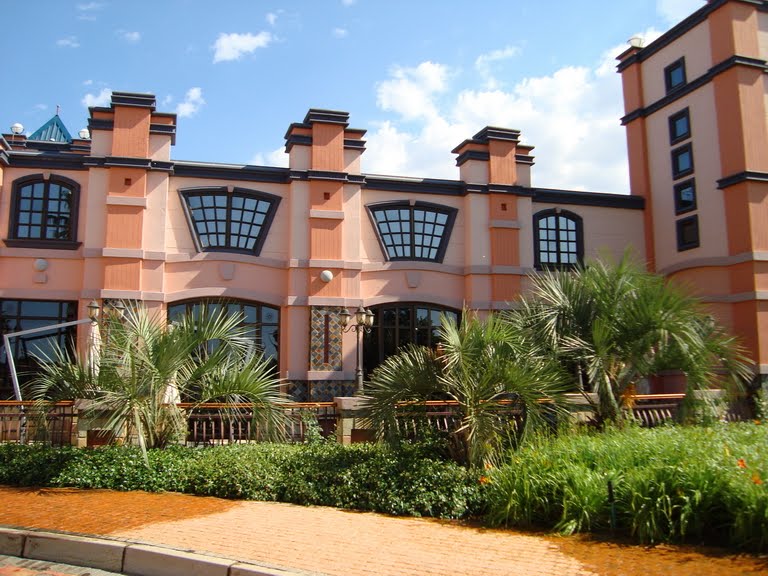 Graceland Guest House
The Graceland Guest House, located at Joe Slovo 59(N12)/Endymion 14, Freemanvilla, Klerksdorp, and only a stones throw from the Tusk Rio, offer guests not only superb accommodation, but also serve a lovely breakfast and/or dinner. Graceland have Seventeen Rooms available and may be contacted on Telephone 018-469 2020.
Tusk Rio Casino
Tusk Rio Casino is open and the Rio team is on hand to meet you when you come and visit them to experience your first taste of Rio fever! Rudie Putter is the General Manager with 10 years of experience in the gaming industry. He obtained a B.Comm degree from the University of Stellenbosch in 1992.
Loads of Slots
Eleven table games
Directions
From O T/ Johannesburg International travel west on the N12 to Kimberley. Drive through Potchefstroom and Stilfontein.
Contact Details
Telephone : (018) 469-9100
Facsimile: (018) 469-4326
Email : sales@tusk-resorts.co.za
c/o Tusk Boulevard and the N12
Meirings Park
Extension 8
Klerksdorp
2570
PO Box 493
Klerksdorp
2570