Nelspruit, Mpumulanga
Placed on the banks of the Crocodile River and nestled at the food of the Nelspruit mountains you will find a casino and resort that exudes peace and tranquillity in its botanical gardens but has the hustle and bustle of a casino when the call of gaming beckons you. This place is the Emnotweni Sun Casino and Resort, which in Zulu translates to "where the money is at".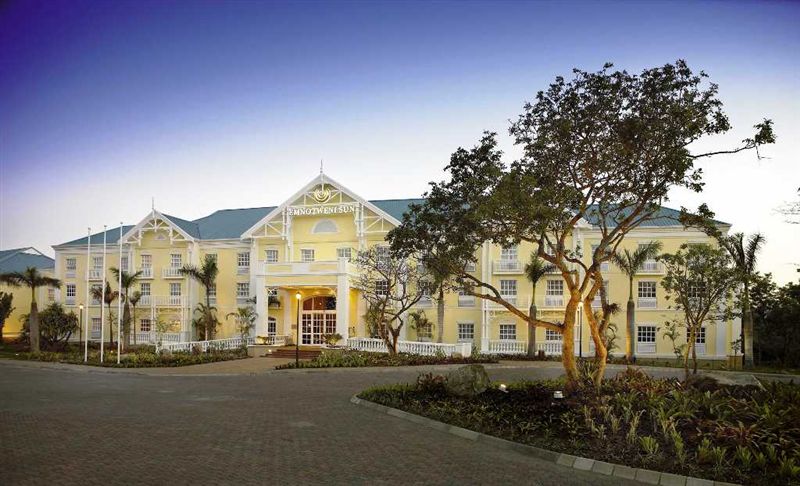 The Emnotweni Sun Hotel has 109 well appointed rooms which are all air conditioned and have their very own private bathrooms.
The Casino offers you everything that even the most discerning player would want. There are 367 slot machines, video poker and video reel machines plus there are 10 table games which include TouchTable Multiplay American Roulette and Blackjack. Here you will find the main casino which is non-smoking, a smoking casino and Salon Prive for those who enjoy a more of a luxurious and exclusive lounge to play in.
Emnotweni Sun offers you so much. There is the Butterflies and Bunnies Crèche (+27 13 757 4438) for patrons with smaller children. There are the Botanical Gardens (+27 13 752 5531) which can be visited as there is an entrance from the hotel straight into these magnificent gardens. The Nu Metro Riverside (+27 13 757 0300) offers you all the newest releases and the Explorers Restaurant (+27 13 757 4441) offers you home cooked meals at affordable prices.
Conferences, wedding and functions are regularly held here, because of its close proximity to town, airports and national roads. To make enquiries regarding you function the Conference Centre can be contacted on +27 13 757 0463.
Directions
Proceed on the N4 Witbank highway to Nelspruit. As you enter Nelspruit, turn left at the N4 / R40 White River intersection. Cross 4 sets of traffic lights. At the 5th set of traffic lights, turn right onto Government Boulevard Avenue. Cross the first set of traffic lights and turn left into Emnotweni Sun .
Physical Address
15 Government Boulevard
Riverside Park Ext.1
Nelspruit
1200
Tel: +27 13 757 3000
Fax: +27 13 757 3001
ssemnotweni.reservations@tsogosun.com
GPS Co-ordinates: 25°26'22.45" S | 30°58'3.86" E