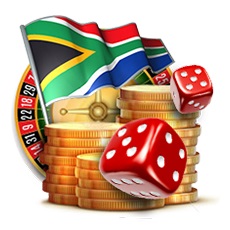 South African online gambling prohibition is being mocked by the country's largest opposition party. This in light of the government preparing to vote on new gambling legislation. This as reported by Steven Stradbrooks at https://calvinayre.com/2018/12/05/business/south-africa-online-gambling-ban-trolled/
Statement
On Wednesday, Ghaleb Cachalia, the Democratic Alliance (DA) party's Shadow Deputy Minister of Trade and Industry issued a statement. In the statement he was mocking the ruling African National Congress (ANC) party and the Department of Trade and Industry (DTI) for hatching a plan to "ban the internet to stop online gambling."
Cachalia claims that Section 54 of the existing National Gambling Act ensures the nation's gambling and betting industries are "not closed off to competition. However they are subject to normal market conditions". The ANC's proposed revisions to the Act would grant regulators new powers to punish online gambling operators and their customers.
Cachalia quoted DTI Minister Rob Davies' 2016 comments about seizing the winnings of gamblers who wager with internationally licensed gambling sites. "We may not be able to stop you when you play the game, but when you win, we get you."
Cachalia then contrasted Davies' words with a quote by MacDonald Netshitenzhe, chief director of DTI's Consumer and Corporate Regulation Division. They claimed "we can stop online gaming by banning the internet". Cachalia called Netshitenzhe a "genius' for making this observation.
Cachalia called online gambling "a thriving industry with a constantly growing number of fans". He claims the DTI's parliamentary committee had drafted a report with "a strong view". He went on to say that any revisions to gambling laws "should look at gambling holistically, including online gambling."
Comments submitted on the Act
Indeed, the comments submitted on the Act prior to its adoption by the DTI committee included a recommendation by regulators in the country's largest gambling province (Gauteng). Also that the country's online prohibition "has failed and it might be time to consider regulation of interactive gambling."
Cachalia further trolled Davies by questioning his motivation for opposing online gambling liberalization. Cachalia qualified by claiming that he would "never make an allegation of dishonesty when a simple explanation of stupidity will suffice." Cachalia closed by saying the DA "cannot support this bill."
While Cachalia may have enjoyed his public slamming of Davies' gambling stance, the truth is that the ANC holds a strong majority in the National Assembly and doesn't require the DA's support to approve the amended legislation.
DA members have on multiple occasions introduced legislation that would expand South Africa's current gambling laws. This Law only permits online sports betting by domestic firms. And permits a more comprehensive full-spectrum online gambling market but these efforts have all died from lack of ANC support.