Langebaan, Western Cape
Right in the middle of the west coast of the Cape Province one will find the town of Langebaan, which offers you the most prolific water sports, mud flats that attract thousands of migratory birds and resident species such as the lesser and greater Flamingo and the famous Club Mykonos Casino.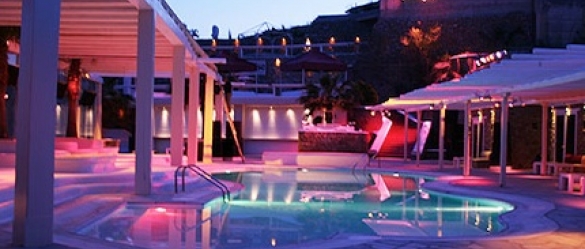 Club Mykonos, a Greek styled resort that offers you the taste and decor of Greece. Here you will find Atlantic Yachting on a luxurious yacht that offers sea cruises, Indoor and outdoor pools, Lagoon Sports such as high speed boat rides, Ska-Rumba fishing charters, Wetbikes and 2 the Blue plus a fantastic casino.
The Club Mykonos Casino offers you table games such as Reef Routine Poker, Blackjack and Roulette. There are staff members permanently at hand to help with advice or queries, and each table clearly states what the maximum and minimum bets accepted. These games are all played with casino chips which can be obtained from any table.
Over and above the table games, there are also the slot machines that can be enjoyed. Here there are permanently promotions happening that will certainly influence your gaming budget in a positive way. The Wheel of Dreams can also be played and this wheel always has its very own monetary prize plus some really fantastic consolation prizes.
Accommodation is offered in the form of self-catering units and here you can chose from Hillside, Commercial, Sea Front or Terraces which are all 3 star accommodation or you can opt to stay at the Athenian Cascades.
Restaurants there are plenty to chose from. Here you have the Bouzouki Restaurant where you can spend a proper authentic Greek evening, or you choose to spend your time at the more information Beach Bar. Boesmanland Plaaskombuis brings you true traditional South African Foods and the Charlie Noble Restaurant offers you either a a la carte menu or a buffet. Then there is the Dockside Cafe and lounge, Little Venice, Lekka By Die See or the Leisure Cafe where light meals, tea, coffee and refreshments can be enjoyed. But if you want to eat in, then there is always the well stocked Marina Supermarket on your doorstep should you run out of something.
Sweets from Heaven are here for those in need of a sweet moment and if going out or eating in does not appeal to you, then there is room service that will deliver a plate of beef stroganoff, lamb curry or chicken ala King 24 hours a day.
There is also a gymnasium, Jacuzzi's, plunge baths, Saunas, Steam Rooms and Wet rooms plus a Cellu-Beauty is there to offer its guests a wide range of wellness, health and beauty treatments.
Directions
Cape Town – Drive north on the R27 West Coast road for about one hour (approximately 100km).
Just after the West Coast Engen One Stop Garage turn left to Langebaan. Continue along this road until you can see Langebaan. Look out for the Club Mykonos turn-off sign on you right. Just before you enter the town, take the turn-off to Club Mykonos. Follow the road for 2,1km (while driving with the lagoon on your left, you will pass Strandloper, Leentjiesklip Caravan Park, the Cove and Waterfront until you reach a T-Junction. Turn right and carry on with this road for 400m until you reach the second T-Junction. Turn left and drive along this road until you reach the four ways stop for Club Mykonos.
Physical Address
Club Mykonos
Lientjiesklip Road
Langebaan
South Africa
Tel – switchboard +27 (0) 22 707 7000
Tel – reservations 0800 226 770
Tel – guest information +27 (0) 22 707 7788
e-mail: info@clubmykonos.co.za
GPS Co-ordinates: 33º02'53.19"S | 18º02'39.68"E