Mmabatho Palms Hotel Casino Resort – Mafikeng, North West Province
Mmabatho Palms Hotel Casino calls you by saying "Live it up Oasis Style at Mmabatho Palms". This is certainly true as this is your oasis in the bush, your casino destination, your convention resort, your holiday golf course, soccer field and your place to leave the city behind and visit the capital of the North West Province, Mafikeng.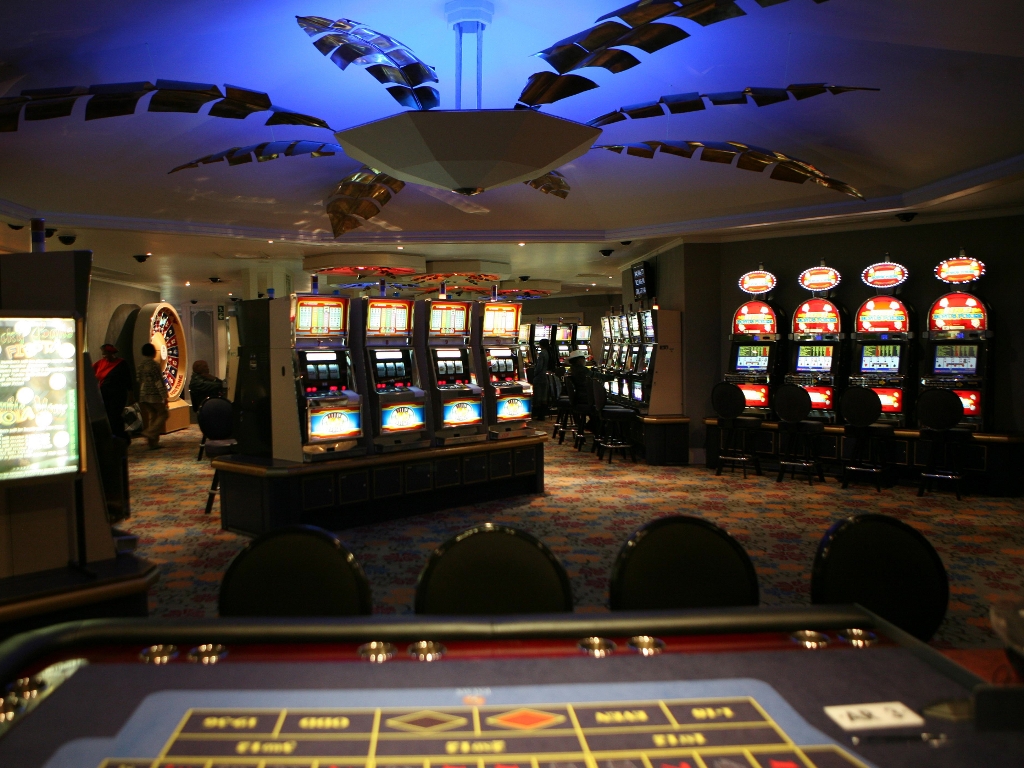 The hotel has beautiful palm trees planted next to the luxurious plus swimming pool to give you that true oasis ambiance, but inside this 4 star hotel, the Peermont Walmont Hotel is decorated in true classic style synonymous with the rich and famous. There are 150 rooms here that range from Classic Rooms, Delux Rooms, luxury Rooms, executive suites, suites to a Presidential Suite. Each room comes with its own air conditioned, full private bathroom, and satellite TV. As a guest you will have full access to the swimming pool, soccer field, golf club, tennis courts and 18 hole mini golf course and casino.
For the little ones between 4 and 12 there is the Kiddies Corner. Here children will be looked after and entertained while the parents either find some time to relax or while they enter the world of glitz and glamour in the casino. This Kiddies Corner is open from 13h00 to 21h00 Wednesdays and Thursdays and on Fridays, Saturdays between 09h00 and 18h00 but are closed Sunday, Monday and Tuesday.
The casino offers you 155 slots to play at any time of day or night, 7 days a week. Here the excitement never stops, the games never come to an end and winning is truly part of the daily routine here.
There are 8 tables here that offer you games such as Roulette, Blackjack and Poker. This casino permanently has promotions going between the slots and table games, so be sure to see what is new, what is current and where you can win some really welcome cash.
The Motswedi Terrace Restaurant will see to your breakfast, lunch and supper in its African Chic themed restaurant and on a Sunday they have a wonderful Roast Buffet.
For those that need to take some time out and find some relaxation or a beauty treatment, there is The Palms Retreat Wellness Spa and Fitness Centre where you will find every treatment that you could wish for.
Directions
Directions from Johannesburg via Magaliesburg to Tusk Mmabatho Casino Resort N1 to Roodepoort. At 14th Avenue turn-off, take M47 (Next off ramp after Beyers Naude). At traffic lights, turn right. At second set traffic lights (Hillfox sign) turn right onto N14 to TARLTON. At 4-way stop go straight over the 4-way stop with (Sasol Garage being on your left) continue straight on N14 to TARLTON T-Junction, turn right. (Sasol Garage on your left.) Follow N14 to VENTERSDROP. Turn left; sign will indicate VENTERSDORP 110 Km N14. 4-Way, turn right in the direction of Rustenburg signpost reads (Rustenburg & Ventersdorp). Pass through the little town MAGALIESBURG over the railway line up the hill take slip way left to Koster R509 Carry on straight through DERBY, a little town before KOSTER. Carry on straight through KOSTER follow signs to LICHTENBURG R52 Enter LICHTENBURG. Pass over the two 4-way stops through LICHTENBURG town. At T-Junction, turn right-pass over two 4-way stops. Carry on straight-turn left into Swart Street. At 4-Way stop (BP Garage on right corner). Go straight to MAFIKENG – R505 signpost. Please note that Mafikeng becomes R503. Arrive in MAFIKENG – over bridge 4-way stop. Carry on straight on Nelson Mandela Drive – through all traffic lights and 4-way stops (R503). Arrive in Mmabatho (blue building on right hand side is the Hotel School) second building on right hand side is Tusk Mmabatho Casino Resort. Turn right into Hotel at 4-way stop.
Contact Details
Telephone : (018) 389-1111
Facsimilie : (018) 386-1661
E-mail: info@mmabathopalms.co.za
Nelson Mandela Drive
Mahikeng (Mafikeng)
Private Bag X122
Mmabatho
2735