North West Province
The Carousel Casino definitely attracts people who love the old world fairground ambiance in a modern environment. Here you will find these two worlds mixed together to bring you and casino that boasts all the modern technology without losing the old world charm.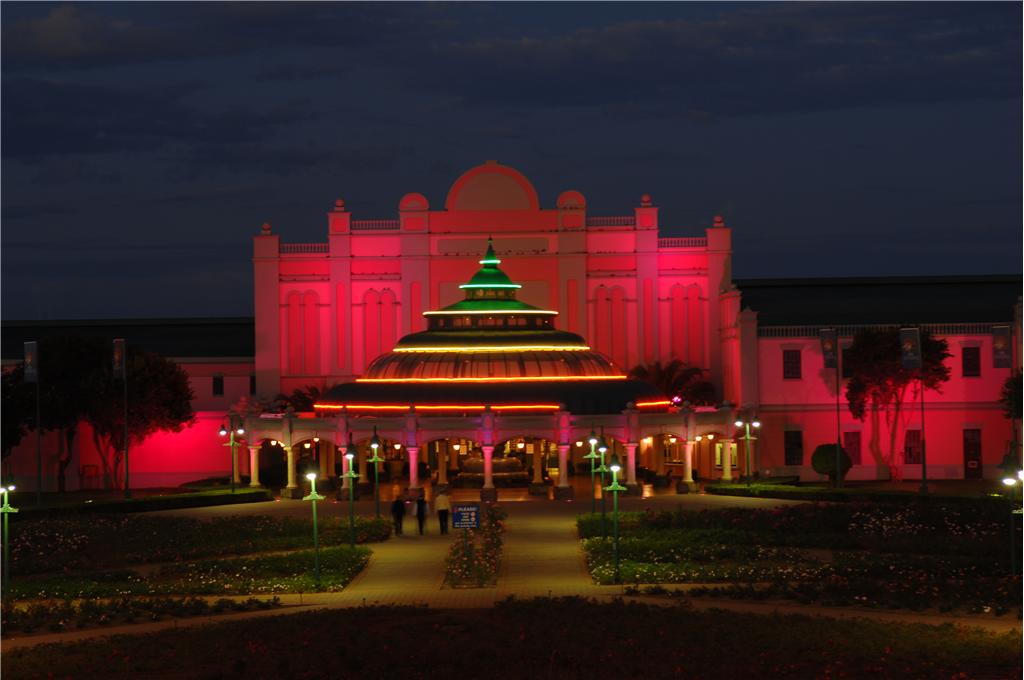 The hotel itself offers you 57 luxurious air-conditioned rooms that all overlook the magnificent swimming pool. 6 of these rooms are your standard luxury rooms which has a king size bed, lounge, en-suite bathroom, LCD Flat Screen TV and a selection of satellite channels to choose from. The rest of the rooms are made of the Presidential Suite, Standard Twin Rooms and Standard Paraplegic Rooms.
For families that prefer self catering accommodation, there is the Acacia Place which also falls under the Carousel Casino. There are 37 units here which all have two en-suite bedrooms, fully fitted kitchen, a lounge, a lapa with braai facilities and a swimming pool. Each unit comes with it very own secure parking.
The casino here is just absolutely outstanding. There are over 700 slot machines to play here, and betting starts from as little as 2c and goes up to a maximum of R100. Table games such as Roulette, Blackjack and Poker are also all offered here. There are plenty of ATM machines available for your convenience, plus The Carousel Casino offers a smoking lounge that is very luxuriously decorated with comfortable chairs plus large LCD Flat screen plasma screens to enjoy all the latest sporting events on. Snacks and a light meals can be ordered from here plus this area has a fully serviced bar.
For those that hold a Gold or Platinum MVG Card, the Crystal Club welcomes you here. This luxurious, private and well supported gaming area is fitted with slot machines and table games for your exclusive use.
The Magic Company takes care of all the children's needs here with interactive arcade and simulation games and Tumbletown offers a supervised indoor care for younger children.
Restaurants there are plenty to choose from. Here you will find Giovanni's Restoranté, Player's Restaurant, Presto and Squires Explorers Loft.
Directions
Take the R21 to Pretoria (Tshwane). Join the N1 North Pieterburg (Polokwane) highway. Remain on the N1 North Bakwena Toll Road – Polokwane (Pietersburg) Highway en route to Bela-Bela (Warmbaths). Pass the Stormvoel, Zambesi, Pumulani, Walmannsthal, Murryhill and Hammanskraal off-ramps. The next off-ramp is the Carousel off-ramp.
Physical Address
Old Warmbaths Road,
Temba
0407
North West Province South Africa
P O Box 777
Temba
0404
Telephone: +2712-718 7777
E-mail: carouselinfo@suninternational.com
GPS Co-ordinates: E 28° 17′ 36.999″ S 25° 18′ 29.9988″