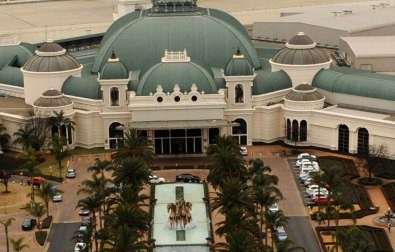 Eventus International who are taking charge of the 6th BiG Africa Supershow announced the preliminary agenda and prospective speakers for the event. The even at this stage is scheduled to take place November 5-6 at Emperors Palace in South Africa's Gauteng/Johannesburg. The aim behind this event is for representatives from different branches of the gaming industry to gather under the same roof.
Combined & Breakaway Sessions
The BiG Africa Supershow 2018 will combine the Betting & iGaming Africa Summit and the new Casino Marketing & Hospitality stream. Although the event will host two different group sessions, combined sessions will bring all delegates together. While breakaway sessions will be dedicated to particular fields such as sports betting, land based casinos, and casino hospitality.
Eventus International has been organizing Africa-specific gaming events and conferences for six years now. The idea is to provide industry professionals with relevant tools, ideas, and marketing strategies that will be effective in this growing market. Unlike Europe, effective techniques and strategies differ for each country in Africa. The conference strives to provide region-specific information for those delegates in attendance.
Regulation, Technology, and Responsible Gaming
Across various combined and breakaway sessions, the 6th BiG Africa Supershow will cover various topics dealing with the gaming regulation in Africa, possibilities of improving longevity through the implementation of responsible gambling measures, development of new technologies and their application in the African market, and much more.
In addition to the working part of the conference, attendees will also have plenty of opportunity for networking, especially during several official networking events scheduled across two days. It is worth noting the event is completely free to attend for all gaming professionals from South Africa.